SABA BUILDING
COMMERCIAL OFFICE COMPLEXES SABA
This building with 10 administrative units is located in end of Andarzguo Blvd., in neighborhood of Shariati commercial st., and Romi Bridge and 100meters away from Qeytarieh metro station.
This building is in a 12meters street and two Alleys that are 6meters each of them and has lights from three sides and has three facades too. It has a unique position because of independent volume of other building.
This building is very easy access because of near to Qeytarieh metro station, Shariati St., Sadar Highway, Niyayesh Tunnel and Kaveh Blvd.
The Building facades
The North view: Abbass Abad white stone, Thermoo wood
The Eastern view: Genera Aluminum, Thermoo wood
The South view: horizontal Aluminum, Abbass Abad white stone and Thermoo wood that is designed and molded with special and unique aluminum
All three facades of this project have special design and unexampled in Iran, they have produced special connecting components in order to construct the view aluminum equipment, they are assembled with special stainless steel screws.
One advantage of this building for participating in Architectural competition is its exceptional and special views.
---




---
-2th Floor:
Elegant and modern seminar hall in area of 130 sq.m , modern kitchen, Iranian and foreign toilets, equipped with 5 wall panel fans and air fresh filter system
Powerhouse NO.1 in area of 16 sq.m in -2th Floor contains boiler, main and emergency water pumps and hot water fount
10 Units warehouse
-1th Floor:
a hall in area of 105sq.m with dual use, showroom or parking with capacity of 7 automobile, equipped with Germany and intelligent elevator in capacity of 3tons.
Powerhouse NO.2: in area of 15sq. m is located in -1th floor and contains emergency power generator, stainless steel 7000litr SS316 fount and fire pump booster.
Ground Floor:
Entrance lobby contains guard department and control 11 parking
1th floor to 4th floor:
administrative units in 98metres and 132mertes (North and South) in number of 8unit apartments
5th floor and 6th floor:
official unit in 230meters (1 unit each floor)
7th floor:
official unit in 135meters that is duplex with 6th floor. There is roof garden about 90meters that is belong to 6th and 7th floor with North and Eastern views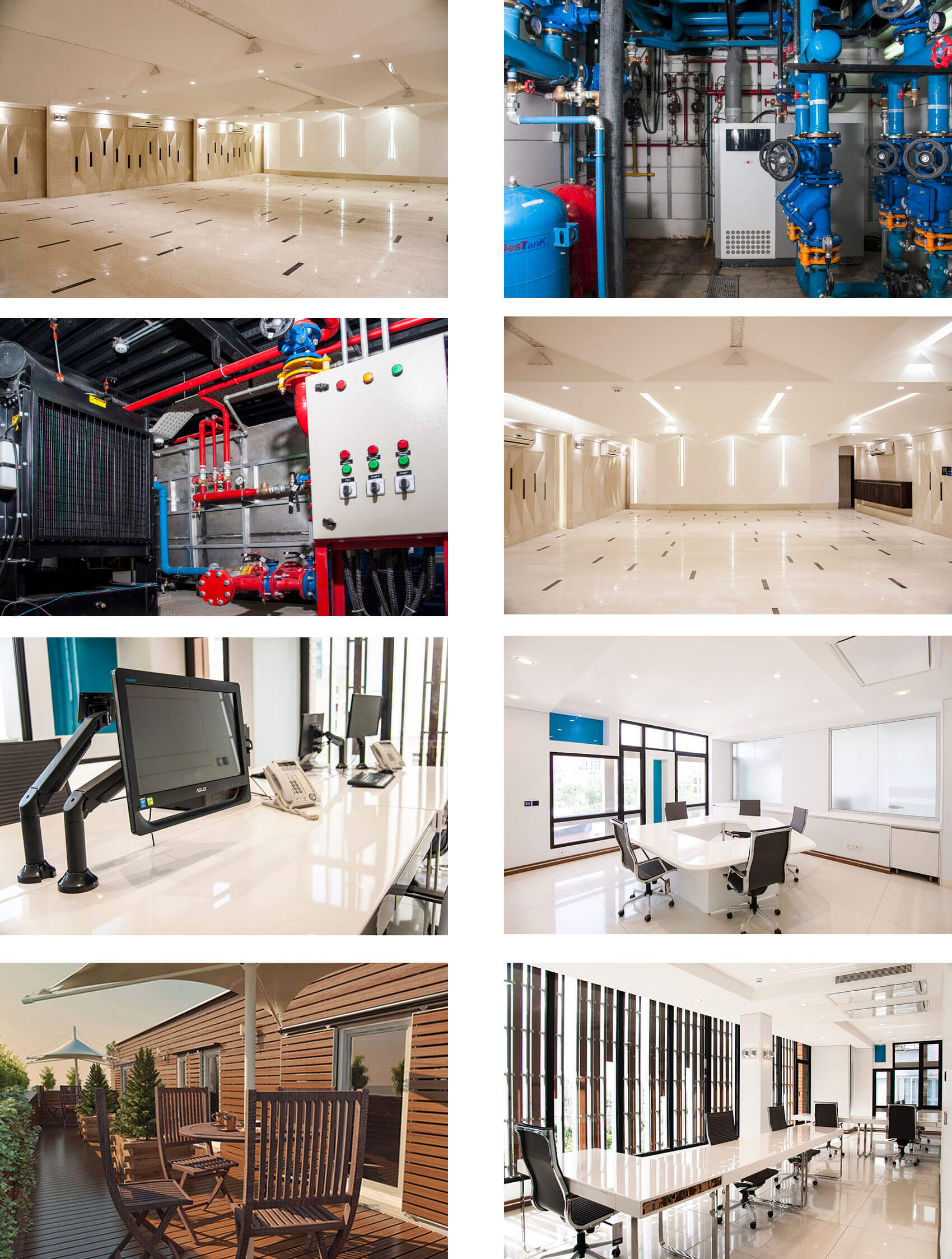 Public facilities and mechanical and electrical installations in building
Planning to take advantage of the newest ways to save energy and water and is known as green building, using central system in each unit, using high-pressure valves , using variable speed booster pumps and recovery energy system by Wolf Vieesman
Elevator of Kohler brand with capacity of 10 people and with speed 2.5 meters each second
Diesel generators of Germany brand in order to supply emergency power in capacity of 100KVA
Central air-cooled chiller microprocessor
Ceiling Fan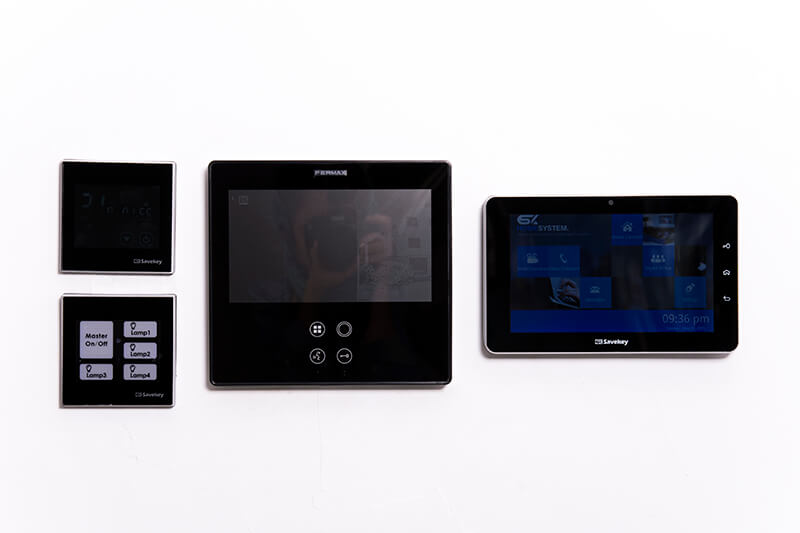 Window frame of Aluminum material with thermal and acoustic insulation
Full system Surveillance cameras for each unit separately
Alarm systems and fire extinguishers
Intelligent laser control system to supplement the automated car park
Design by duct facilities
Water reservoir with capacity of 8000litr
Fire booster pump system with variable speed and low-consumption and equipped with soft starter
Booster pump systems with variable speed water
Intercom system with central coding for each unit
Roof garden with unique design
Full wiring and installation of central antenna and satellite for all units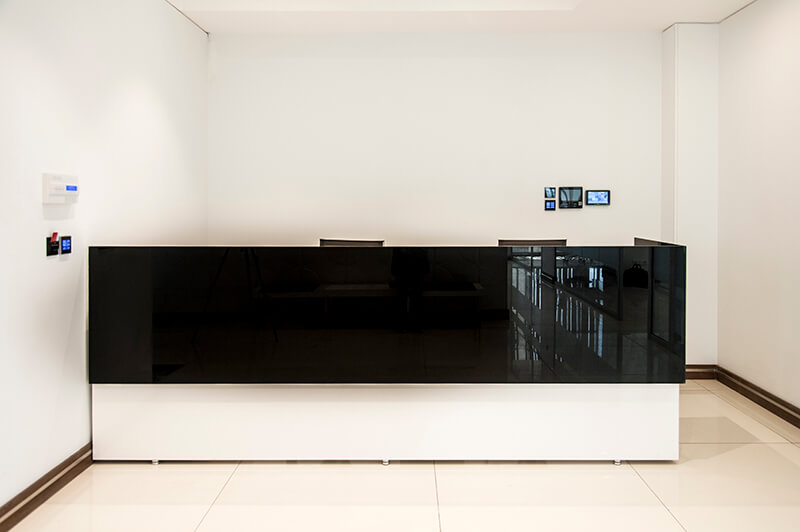 Server rooms for all units
Central phone for all units
All electrical equipment of ABB and Schneider Brands
Electric shock protection system by Earth Fault installation in each unit
Equipped with electrical sockets and UPS and touch screen keys
Hot water boiler with limited consumption of energy
Design and installation of automatic Centrifuge fans
Structural system:

Type of structure: metal with screw and nuts
Type of foundation: integrated
Type of ceiling: steel

Architectural Designer: Mr. Mehdi Hamzenejadi
Interior design: Mrs. Kh. Amirbahrami
Performance: by Mahyar designers group
Structures: by Abniye Parhoon Co.
Facility designer: Mr. Badri & Mr. Shekhhasani
Electrical designer: Mr. Dariush Ramezani
Electrical contractor: by Tajhizpardazan Noor Co.
Mechanical contractor: by Najafi contracting
Structure contractor of screws and nuts: by Foolad Sanat Soole Co.
Steel deck roof contractor: by Akamparmis Co.
Facade and specific mechanical structure contractor: by N.N.C Co.
Stainless steel structure contractor: by Alfaye Namaye Iranian Co.
---
The Companies whose products are installed in this project